The Community Foundation for Crawford County is pleased to introduce Isabelle Biglin, a 2020 recipient of one of the seventeen Doug and Renee Leuthold Scholarship awards and the Noah Skylar Lear Scholarship award.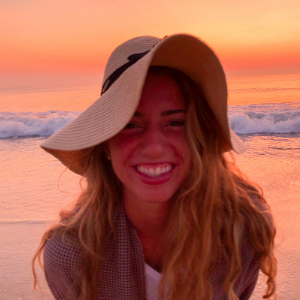 Isabelle, the daughter of Lance and Kristi Biglin, is a 2017 graduate of Buckeye Central High School. She will be entering her first year of a master's degree in social work at The Ohio State University this fall.
What is your favorite aspect of college life?
"I absolutely love being around other people in my major that have very similar passions and interests to me, yet bring diversity in culture and life experiences to the discussion. I feel like it enhances my education in more ways than one."
Would you say most of your learning comes from inside or outside of the classroom?
"I learn both in and out of the classroom equally. The readings and videos we get assigned, as well as our in-class discussions, have given me a lot of in-depth knowledge that will help me in the future. Outside of class, my internship, job, clubs, and interactions have provided a great learning experience for me."
What new interest or courses of study have you discovered at college?
"During college I've had the opportunity to delve into topics like mental illness, substance use, intimate partner violence, international social work, and family dynamics. I've learned a lot about the interconnectedness of everything and through that have developed an interest in integrated wellness of the body, mind and spirit."
In what ways has the college experience changed/improved you?
"College has opened my eyes to the overarching principles that make up our society and given me a better understanding of how we should work to improve them. It has also deepened my empathy for people across the globe and shown me the importance of going out of your comfort zone to learn as much as possible."
What advice would you give an incoming college freshman?
"Make yourself uncomfortable. Don't just seek out people and activities you are comfortable with. Sit next to someone from a completely different background, ask classmates to coffee, join a bizarre club, and leave your dorm room door open."
Congratulations and good luck in the future, Isabelle!
To learn more about the scholarships offered through the Foundation, visit www.cfcrawford.org.