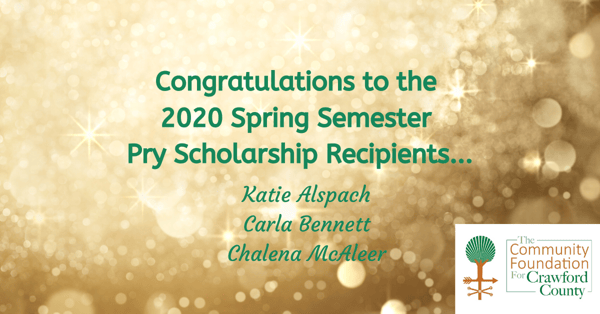 The Community Foundation for Crawford County is pleased to announce the recipients of the 2020 Spring Semester Pry Scholarship. This particular scholarship can be awarded for the summer, fall and spring semesters, and preference is given to students attending North Central State College (NCSC) and/or the Crawford Success Center (CSC). Most recipients are non-traditional students.
Katie Alspach – Katie is a Bucyrus High School graduate who is studying occupational therapy at NCSC. Katie's favorite aspect of college life is meeting new people every semester and experiencing all of the different activities on campus.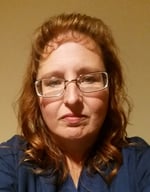 Carla Bennett – Also a Bucyrus High School graduate, Carla is studying nursing at NCSC and hopes to be able to help cancer patients as an RN. According to Carla, "It is never too late! Your age and experience are something of value that you bring to the table."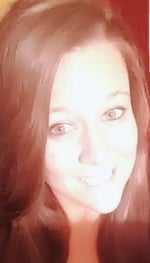 Chalena McAleer – Another Bucyrus High School graduate, Chalena attends classes at the CSC and is studying to become a nurse (LPN). Says Chalena, "I chose my major because I wanted to do something in my career that is challenging, interesting, and makes a difference in people's lives daily."
The deadline to apply for the Pry Scholarship for the summer semester is April 17. Most of the Foundation's other scholarships are available for online application until March 2. Visit www.cfcrawford.org.