Thank you so much to all our donors for making this #Giving2sday another record breaker!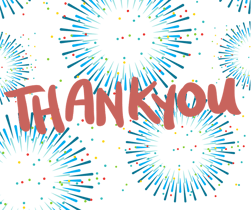 This year a total of over 120,500 was raised on #Givings2day by the community, surpassing last year's total by $9,500 and setting a new record. When combined with the $35,000 board approved grant, the grand total for #Giving2sday was over $155,500.00. That means that for every dollar donated, the fund the donor supported received an extra gift of a little more than $0.29 per dollar from the Foundation
Thanks to a $1,500 donation for OneIT, this year's #Giving2sday offered an extra incentive for participating funds to raise the most money in three categories: agency, scholarship, and school. The top fundraiser in each category would recevie an additional $500 donation. The winners were the Marian E. and Norman H. Maynard Bucyrus Public Library Fund, the Pry Scholarship Fund, and the Galion Community Education Foundation Fund, respectively.
Thank you for helping us ensure a forever future for Crawford County.