Join us in encouraging philanthropy and celebrating generosity on #Giving2sday, November 30th, 2021.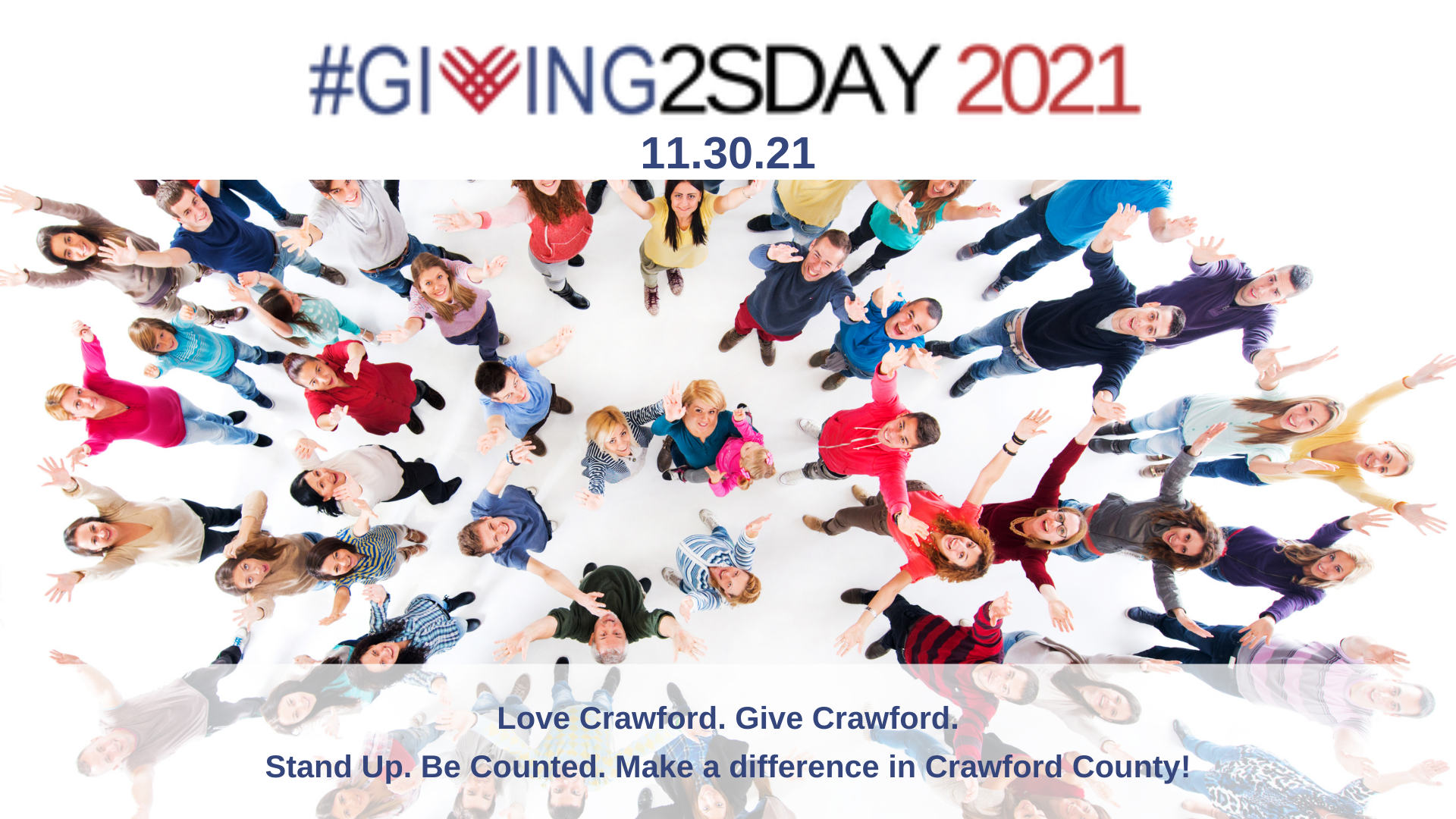 Click on the photo above to visit our #Giving2sday NetworkForGood fundraising page to become a fundraiser or make a donation today.
What is #Giving2sday?
It is our version of the international day of giving, #GivingTuesday, that counters Black Friday and Cyber Monday and is always held the 1st Tuesday after Thanksgiving. Our Foundation calls this annual event, #Giving2sday, as every donation during #Giving2sday generates an additional or second gift to the fund(s) of the donor's choice. (See what donations are eligible for the pro-rated matching funds below for details.)
Thanks to the Foundation's Board of Trustees, Apex Clean Energy, E-Z-GO (a Textron Company), and The Mason Companies, the pro-rated matching pool is $32, 500 this year. When making a gift this year, please consider designating your gift or a portion of your gift to the Crawford Impact Fund - the fund that has granted more than $5.7 million back into our community.
Since so much of the success of #Giving2sday revolves around using social media to raise funds, we are encouraging everyone to go to https://cfcrawford.networkforgood.com. From that site, you can easily create your own fundraising page, solicit donations from your email and social media contacts, or donate yourself. We encourage you to especially send fundraising requests to old friends and classmates who may not be living here currently but would have a vested interest in helping Crawford County.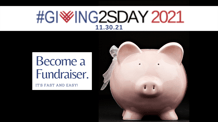 Watch and share our #Giving2sday 2021 tutorial video on the step-by-step process to becoming a fundraiser at https://youtu.be/DoXwY6qtsaU.
When is it happening?
This event begins now through the end of the day on Tuesday, November 30, 2021.
What funds can participate?
Every fund held at the Foundation can participate! To see a list of Foundation funds, simply click here.
Where will it take place?
This event will be a combination of online and in-person. All gifts can safely and securely be made online through our NetworkForGood platform at https://cfcrawford.networkforgood.com. If you would like to give by check, we start accepting checks that are dated 11/30/21 now through our event, and they can be mailed or dropped off in our secure mailbox behind the Foundation at 254 E. Mansfield Street, Bucyrus, OH 44820. The day of the event, our lobby will be closed, but we will be regularly checking our secure mailbox. If you are closer to Crestline on Nov 30th, you can drop off your donation at the Crestline Public Library between 11am-1pm.
What donations are eligible for the pro-rated matching funds?
In order for gifts to be eligible to receive the additional donation, the donation must…
be made ONLINE from now through Nov. 30, 2021. (Indicate in the donor scroll what fund(s) you would like your gift to support.)
be dated Nov 30, 2021 if a check. Checks should be made payable to The Community Foundation for Crawford County or TCF4CC, and don't forget to write the name of the fund(s) you want your gift to support in the Note/Memo line of your check.)
Are you having any contests?
Yes, we are having two contests during #Giving2sday and $3,000 in prize money is up for grabs!
1) Mizick Miller 500: Three (3) Funds Will Each Win $500!
How to Win: Be the top earning fund in any of these categories - agency, school, or scholarship funds - by the end of the day on #Giving2sday. Each top earning fund will win $500. This contest is sponsored by Mizick Miller & Company, Inc. of Bucyrus.
2) FCBank Power Hour Drawing: Three (3) Funds Will Each Win $500!
How to Win: Every online donation, no matter how big or small, between the hours of 6PM-7PM on #Giving2sday will enter the donor's name into a drawing. Three (3) randomly chosen winners will each get to choose which fund they want to win a $500 prize. There is no limit on the number of donations a donor can give - the more donations you make, the greater your chances of winning! This contest is sponsored by FCBank of Bucyrus.
To whom do the pro-rated matchings funds go?
All eligible gifts received will be matched on a pro-rated basis and granted to the fund at the Foundation to be added to its principal and aid in its growth.

A SPECIAL THANK YOU TO THIS YEAR'S SPONSORS!
PRO-RATED MATCHING POOL SPONSORS:





CONTEST SPONSORS: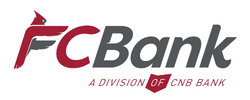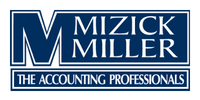 Subscribe to our blog and follow us on Facebook, Twitter, and Instagram to see the latest updates before, during and after our event.