The Community Foundation for Crawford County is pleased to introduce Andrea Wildenthaler, a 2020 recipient of the summer semester Pry Scholarship award and one of the seventeen Doug and Renee Leuthold Scholarship awards.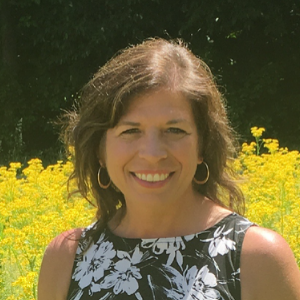 Andrea, the daughter of Raymond and Donna Barnett, is a 1990 graduate of Galion High School. She will be entering her third year of a bachelor's degree in customer service leadership at Ohio University this fall.
What inspired you to choose your intended major?
"The customer service leadership program and classes have been a perfect fit in my professional life. I consider myself extremely fortunate to apply the knowledge that I learn in class one day to my professional career the next; a perfect match. "
What are your career goals after you graduate?
"My career goals are to continue my employment at the Galion Community Center YMCA. I am Director of Operations, and I aspire to become the first female CEO at the Galion YMCA."
What are you enjoying most at college?
"I am enjoying the connections that I am making with my professors. As an adult, speaking with and interacting with them as a non-traditional student has been extremely rewarding."
What advice would you give a non-traditional student who is contemplating taking college courses?
"I would advise them not to hesitate and to pursue their dreams. This has been one of the most rewarding experiences for me on many levels."
Congratulations and good luck in the future, Andrea!
To learn more about the scholarships offered through the Foundation, visit www.cfcrawford.org.