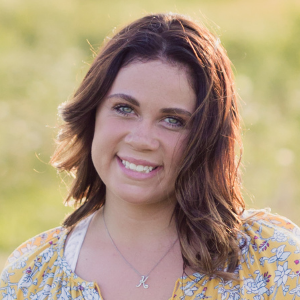 The Community Foundation for Crawford County is pleased to introduce Kasidee Sinclair, a 2020 recipient of one of the eighteen Margaret and Donald Wenner, MD Scholarship awards.
Kasidee, the daughter of Douglas and Mindy Sinclair, is a 2019 graduate of Galion High School. She will be entering her second year of a bachelor's degree in nursing at Kent State University this fall.
What is your favorite aspect of college life?
"My favorite aspect is learning new skills that help me prepare to be the best nurse I can be when the time comes."
Would you say most of your learning comes from inside or outside of the classroom?
"I feel as if my learning comes from both in and out of the classroom. Yes, I learn what I have to learn in the classroom, but outside it also helps me grow as a person."
What new interest or courses of study have you discovered at college?
"I have discovered a lot of extracurricular classes that are not nutrition or even nursing related. I also have partaken in a sorority that I love. Along with that, I have started working out a lot."
In what ways has the college experience changed/improved you?
"It made me grow up. I say this because I do not have my parents around. I have more freedom which requires a lot more maturity."
What advice would you give an incoming college freshman?
"Just relax, plan out everything, and DO NOT wait until the last minute. Also, study a lot."
Congratulations and good luck in the future, Kasidee!
To learn more about the scholarships offered through the Foundation, visit www.cfcrawford.org/scholarships.