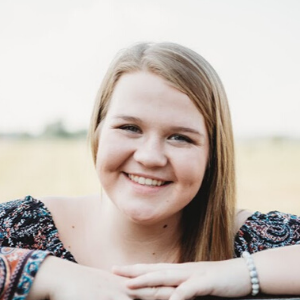 The Community Foundation for Crawford County is pleased to introduce Emily Rudd, a 2021 recipient of one of the two James E. Huggins, Sr. and Margaret M. Huggins Agricultural Scholarship awards.
Emily, the daughter of Matt and Kim Rudd, is a 2019 graduate of Wynford High School. She will be entering her third year of a bachelor's degree in agriscience education at Ohio State University this fall.
What is your favorite aspect of college life?
"The best aspect of college life is the people you meet. The people you meet at college become such an integral part of your life so quickly. Studying, living, breathing with the same people 24/7 forces a group to become very close quickly. You meet people from all different walks of life that make you such a better person. The people you meet at college become your best friends! The people you meet at college are by far the best aspect of college. Everyone comes from different places and has different views and values, but typically one similarity brings you together!"
What new interest or courses of study have you discovered at college?
"I have taken an abundance of agriculturally related courses. I thoroughly enjoy taking classes that have anything to do with agriculture. I also visited Washington, DC to lobby for agriculture through a political science class. I have gained a new passion for policy through some of the courses I have taken."
In what ways has the college experience changed/improved you?
"Going away to college really forces one to change. You are allowed to be the best version of yourself and pursue the passions you truly love. College allows a student to act on their passions, and I believe this is where people change. Students become more goal oriented and meet new people, which inevitably changes a person's character. This is not a bad trait, but is just a part of growing up that we all can appreciate!"
What advice would you give an incoming college freshman?
"I would tell incoming freshmen that they are about to embark on the most enjoyable years! The people you meet and the education you will receive will change your life in just a few short months. The people you meet and the education you are receiving are a huge privilege. You should be thankful and remember the people that are allowing this opportunity to happen. It is normal to get so caught up with your life you forget about your support system at home. Don't forget to call them and tell them how appreciative you are of their support and love."
Congratulations and good luck in the future, Emily!
To learn more about the scholarships offered through the Foundation, visit www.cfcrawford.org/scholarships.