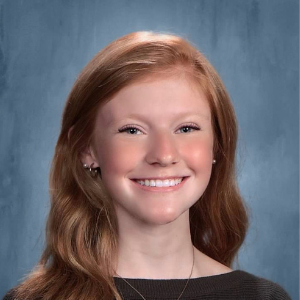 The Community Foundation for Crawford County is pleased to introduce Haley Dye, a 2021 recipient of one of the 19 Margaret and Donald Wenner, MD Scholarship awards.
Haley, the daughter of Carl and Tabitha Dye, is a 2021 graduate of Bucyrus High School. She will be attending The Ohio State University-Marion campus this fall and studying nursing.
What inspired you to choose your intended major?
"What inspired me to choose nursing as my intended major? I have always enjoyed helping others, and I felt like the best way to continue this enjoyment of mine was to go into a field where the main purpose is to help and save others. While several occupations help others, nursing always stuck out to me because you can make others feel safe and protected in their environment by providing kindness and safety that you didn't only learn through school, but through your life experiences."
What are your career and life goals after you graduate?
"My career goal after I graduate is to become a Registered Nurse in a healthy environment that allows me to continue to grow as an individual and allows my skills in nursing to grow wider as well. My life goals after I graduate are almost the same as my career goals, but they extend as far as making sure my happiness and mental health are always what they should be because if I am not happy with what I am doing, then maybe what I am doing is wrong."
Congratulations and good luck in the future, Haley!
To learn more about the scholarships offered through the Foundation, visit www.cfcrawford.org/scholarships.