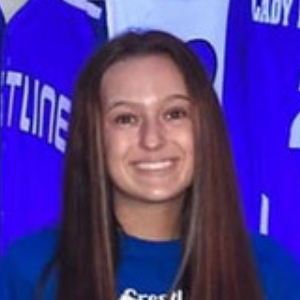 The Community Foundation for Crawford County is pleased to introduce Ivy Stewart, a 2021 recipient of one of the 19 Doug and Renee Leuthold Scholarship awards and one of the six Merle and Peg Hutson Scholarship awards.
Ivy, the daughter of Angela Fluty and the late Roy Stewart, is a 2021 graduate of Crestline High School. She will be attending Ohio University this fall and studying early childhood education.
What inspired you to choose your intended major?
"I chose to major in early childhood education because I feel that I can make a difference in this field. I have always loved children and being around them so what better job option than to teach the little ones! I also feel that this job is very fitting for me because I will not only be their teacher but also their friend and help them through anything they are struggling with, even outside the classroom. Overall, I chose this major because I feel that I will excel in this field while also enjoying going to work every day."
What are your career and life goals after you graduate?
"My career goals for after I graduate are to get a job right out of school and hopefully somewhere away from the little village I'm from. I have loved growing up here, but there is so much more to the world that I would love to see, and with this job I am given the opportunity to do so by having summers off, as well as being able to teach just about anywhere I can think of. As for my life goals, I'm not quite sure. I have always kept to myself and often go with the flow, therefore where ever this path takes me I will roll with it. I am very grateful for the opportunity to be able to go to college, and I hope that one day I will make my family proud."
Congratulations and good luck in the future, Ivy!
To learn more about the scholarships offered through the Foundation, visit www.cfcrawford.org/scholarships.