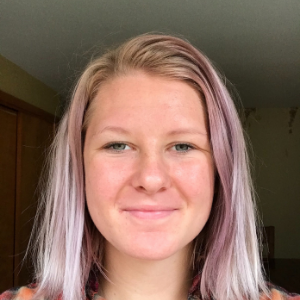 The Community Foundation for Crawford County is pleased to introduce Kyleigh Brown, a 2021 recipient of one of the two Dr. Laurie Anne Rhodebeck Memorial Scholarship awards and one of the two Tyler Niese Memorial Scholarship awards.
Kyleigh, the daughter of Shane and Amber Brown, is a 2021 graduate of Buckeye Central High School. She will be attending Arizona State University this fall and studying sustainability.
What inspired you to choose your intended major?
"I chose to study sustainability because of my long rooted passion for this planet. After watching the documentary "A Plastic Ocean," I knew that this planet was too beautiful to continue to be destroyed in the ways that it is. For that reason, I knew that I wanted to study something that would give me the power to help this cause."
What are your career and life goals after you graduate?
"After I graduate college I see myself working a more corporate job within bigger companies in their environmental regulation departments while I pay off my student loans. However, my career goal is to work for an environmental non-profit where I can help educate the population and help advocate for the safety of Earth."
Congratulations and good luck in the future, Kyleigh!
To learn more about the scholarships offered through the Foundation, visit www.cfcrawford.org/scholarships.