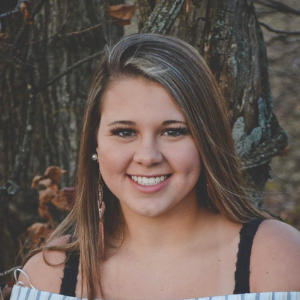 The Community Foundation for Crawford County is pleased to introduce Riley Lusk, a 2021 recipient of the Jeanne A. Miller Scholarship.
Riley, the daughter of Richard and Jill Lusk, is a 2021 graduate of Wynford High School. She will be attending Bowling Green State University this fall and studying psychology.
What inspired you to choose your intended major?
"My inspiration to choose my major was my desire to help others. After taking a psychology class in high school, I quickly fell in love with learning about the way the mind works and develops. I found that psychology could be my way of helping others and continuing to learn about things that I enjoy. It is such a large field that I could use this degree to help people in so many different ways, and that was very important to me as well."
What are your career and life goals after you graduate?
"After I graduate college, I plan on looking for a job that allows me to work with children. The ideal job I would very much enjoy having would be working at Nationwide Children's Hospital and helping those in need. Throughout my career, I plan on specializing in the behavioral aspect of psychology. My overall goals after I graduate are to be financially stable and have a job that I enjoy."
Congratulations and good luck in the future, Riley!
To learn more about the scholarships offered through the Foundation, visit www.cfcrawford.org/scholarships.