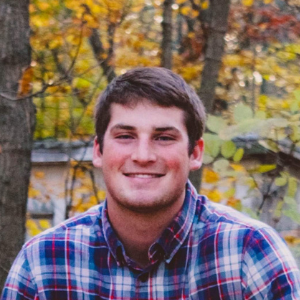 The Community Foundation for Crawford County is pleased to introduce Thomas Phillips, a 2021 recipient of one of the four Kenneth Cummins Scholarship awards.
Thomas, the son of Walter and Susan Phillips, is a 2021 graduate of Buckeye Central High School. He will be attending The Ohio State University this fall and studying civil engineering.
What inspired you to choose your intended major?
"What inspired me to become a civil engineer was working with a brick mason for the past couple of summers. During my time working with him, I found a love and fascination for how things are built. I started to view construction sites, especially masonry, as not just a wall of a building but also as artwork."
What are your career and life goals after you graduate?
"My career goals are to bring my passion and knowledge back to my hometown of New Washington and help improve New Washington and Crawford County as a whole. I hope to move back to New Washington, start a family, have my children attend Buckeye Central, and grow up in the great atmosphere of New Washington that I love so much."
Congratulations and good luck in the future, Thomas!
To learn more about the scholarships offered through the Foundation, visit www.cfcrawford.org/scholarships.