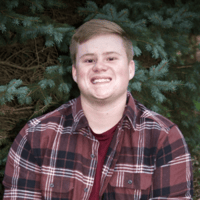 The Community Foundation for Crawford County is pleased to introduce Elliot Geissman, the 2022 recipient of the Crawford Forward Scholarship
Elliot, the son of Bradley and Michelle Geissman, is a 2022 graduate of Buckeye Central High School. He will be attending The Ohio State University at Mansfield this fall and studying Engineering Technology.
What inspired you to choose your intended major?
"I have had success in my robotics program in high school and I really enjoy 3D modeling and printing. I also love that I can get all 4 years of college in at Mansfield."
What are your career and life goals after you graduate?
"I want to live comfortably and do something that I love."
Congratulations and good luck in the future, Elliot!
To learn more about the scholarships offered through the Foundation, visit www.cfcrawford.org/scholarships.