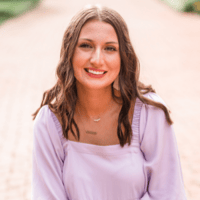 The Community Foundation for Crawford County is pleased to introduce Lexie Wood, a 2022 recipient of one of the three Wynford FFA Rising Sun Scholarship awards.
Lexie, the daughter of Tim Wood and Aimee Wood, is a 2022 graduate of Wynford High School. She is attending The Ohio State University and studying Speech and Hearing Science.
What inspired you to choose your intended major?
"I knew I wanted to work with children in my future profession along with making a difference in those kids' lives. I took speech for three years when I was younger and would not be where I am today without my speech therapist. I want to be the life change that my therapist was to me."
What are your career and life goals after you graduate?
"My goal is to graduate with both my Bachelors and Masters in five years and enter the work field. I want to make a difference in as many kids' lives as I can."
Congratulations and good luck in the future, Lexie!
To learn more about the scholarships offered through the Foundation, visit www.cfcrawford.org/scholarships.