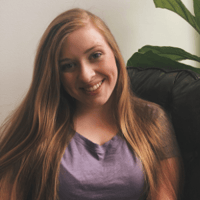 The Community Foundation for Crawford County is pleased to introduce Marissa Snyder, a 2022 recipient of one of the seven Arlene H. Smith Scholarship Fund awards.
Marissa, the daughter of Ronald Snyder and Karen Snyder, is a 2018 graduate of Galion High School. She will be entering her fifth year of a Bachelor's Degree in Nursing at Otterbein University this fall.
What is your favorite aspect of college life?
"My favorite aspect of college life is getting to learn from so many people from different walks of life."
What new interest or courses of study have you discovered at college?
"One of the new interests I found at college is being involved in Westerville Special Olympics. I always volunteered growing up, but this organization holds a special place in my heart, and I will be a part of it for as long as I can."
In what ways has the college experience changed/improved you?
"College has improved my life by teaching me discipline, giving me friendships that will last a lifetime, and giving me so many opportunities that I would have not gotten in my small hometown."
What advice would you give an incoming college freshman?
"Take every opportunity handed to you."
What is one item on your bucket list?
"One item on my bucket list is to go to Australia because I wrote a book report in 5th grade about the Great Barrier Reef, and ever since, I have been in love with it."
Congratulations and good luck in the future, Marissa!
To learn more about the scholarships offered through the Foundation, visit www.cfcrawford.org/scholarships