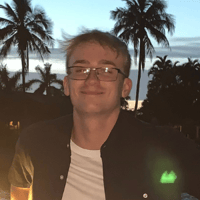 The Community Foundation for Crawford County is pleased to introduce Tyler Fraizer, a 2022 recipient of one of the 19 Doug and Renee Leuthold Scholarship awards.
Tyler, the son of Brad Fraizer and Amanda Fraizer, is a 2022 graduate of Galion High School. He is attending North Central State College and studying Business Administration.
What inspired you to choose your intended major?
"I chose to pursue a business major because I have always wanted to be some sort of entrepreneur. I currently own a pressure washing business with my best friend called Blaster Bros Pressure Washing, and learning through experience is one thing, but it absolutely helps to have that degree and the education on what it takes to run your own business."
What are your career and life goals after you graduate?
"After I graduate, my main objective is to be financially free. I want to be an entrepreneur and set my own schedule rather than work for someone else for an extended period of time. At the end of the day, I want to be happy, have a family of my own, and be financially free."
Congratulations and good luck in the future, Tyler!
To learn more about the scholarships offered through the Foundation, visit www.cfcrawford.org/scholarships.