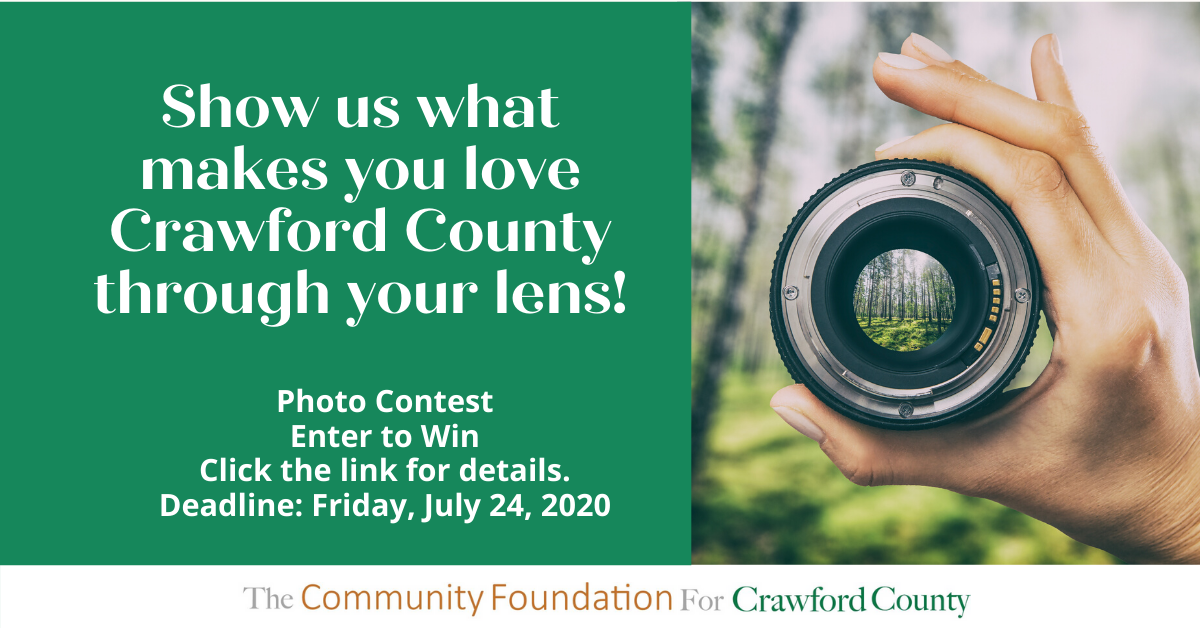 The Community Foundation for Crawford County is running a photo contest that ends Friday, July 24, 2020. Twelve photographs will be chosen to grace the Foundation's 2019 Annual Report/2021 calendar.
Click here to view our 2018 Annual Report/2020 calendar to give you an idea of the pictures and factoids we are looking for. Additionally, we still have some available at the office too if you don't have one!


ENTER TO WIN:
Photo must...
represent people, places, and/or things in Crawford County
be taken by a Crawford County resident
have an accompanying factoid about the picture
If your photo is chosen, your name will go in a drawing for gift certificates to a local business!
HOW TO ENTER:
Send your photos, along with an accompanying factoid about the picture, and your name to lisa@cfcrawford.org.
This is place attachment at its best – start snapping those pics of people, places, and things that make you love Crawford County!