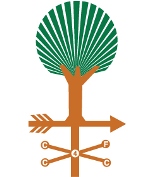 The Bucyrus Area Community Foundation has changed its name, but not its commitment to Crawford County! Our new name is the Community Foundation for Crawford County. We feel this new name better reflects our mission in the community--providing financial support to ALL areas of Crawford County.
Keep your eyes open when you pass our office--we will be getting a new sign in the near future with our new name!
The Community Foundation for Crawford County is proud to provide financial assistance to all 501(c)3 organizations in Crawford County, whether they are large or small. We also support smaller "field of interest" projects-- the Friendship Bridge and. most recently, the upcoming "Spooktacular" at the Bucyrus Fire Department.