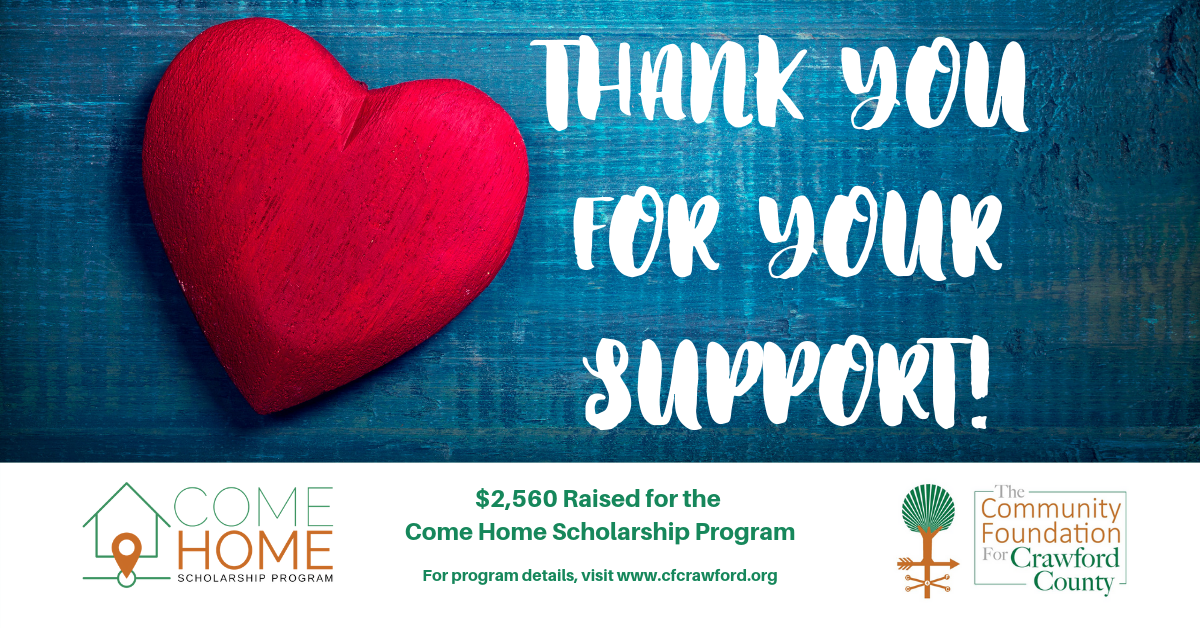 The Community Foundation for Crawford County's Come Home Scholarship Program fundraising campaign ended yesterday. "We received 20 generous donations totaling $2,560 with the help of 8 incredible fundraisers," exclaimed the Foundation President, Lisa Workman.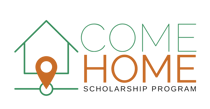 The funds raised during their campaign went to support the Come Home Scholarship Program launched at the Foundation in 2017. The program is designed to attract former Crawford Countians who have completed a certificate program or college degree in the last 7 years to apply for a Come Home Scholarship of up to $10,000 towards student debt. In return, these recipients commit to moving back home to Crawford County to live and work. The Foundation is supporting education and strategically focusing on economic development and talent retention - turning a brain drain into a brain gain for Crawford County.
"A huge thank you to anyone who supports The Community Foundation for Crawford County whether it be through donations, volunteer time, or getting the word out there about what we do," stated Justin McMullen, Foundation Development Committee Chair. "We are grateful to be a part of the Crawford County community."
To see more details about the Come Home Scholarship Program, please visit our website at https://www.cfcrawford.org/come-home-scholarship.