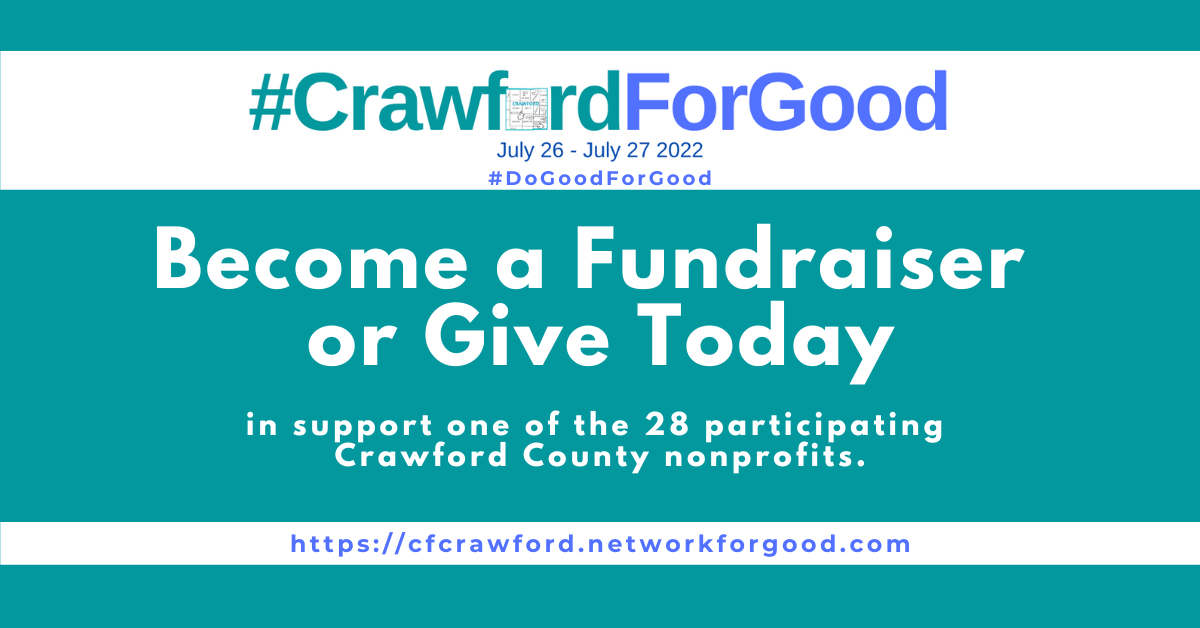 As the day progresses, we are excited and pleased to announce at the time of this publication #CrawfordForGood is officially underway, with 60 donors who have given over $5,000 so far! Our event will continue through 8pm tomorrow, July 27th.
We are facilitating this 2-day online giving event to help our fellow nonprofits raise funds for their for good missions.
The Foundation is matching donations raised online during the event on a pro-rated basis from a pool of $10,000 being offered by our Board of Trustees, Park National Bank, and Wurm's Woodworking Company. The Foundation will not be keeping any of the money raised – it is all going back out directly into the hands of the nonprofits that raise it.
We have a broad range of local nonprofits participating in #CrawfordForNow from food pantries and soup kitchens to art appreciation and animal rescue organizations. Our local nonprofits have given so much to our community - now is the time to give back to them. If you are able, please consider making a donation to one or more of these impactful organizations. No amount is too small to make a difference.
To view a list of participating organizations or make a donation, visit https://cfcrawford.networkforgood.com.
#DoGoodForGood