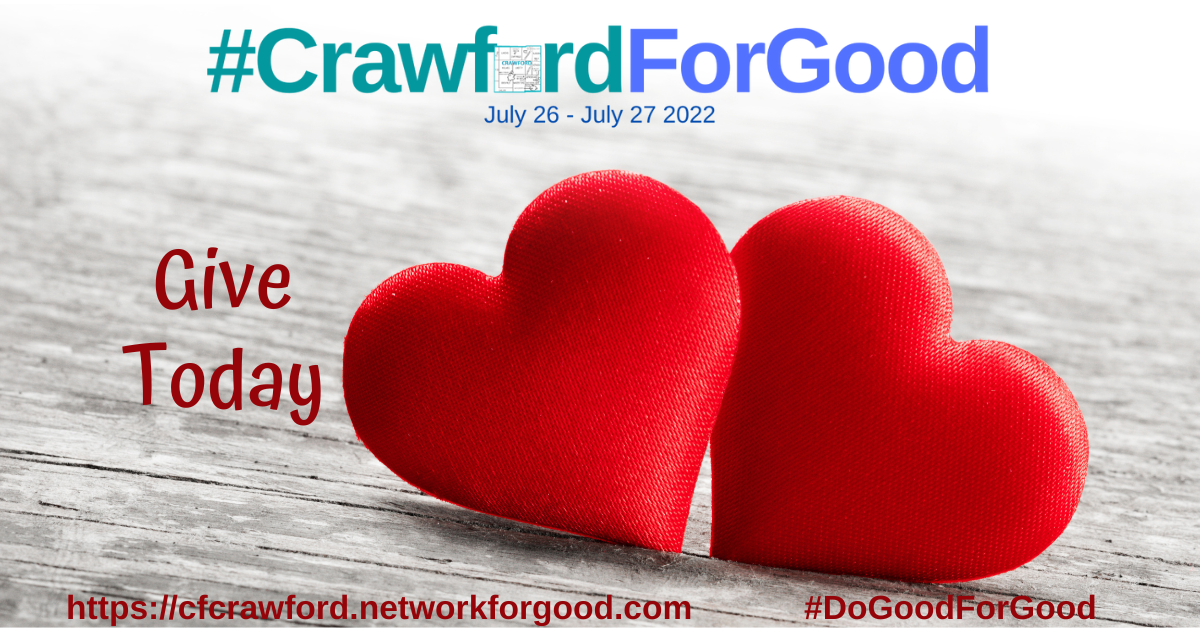 It's day two of our 2-day online giving event, #CrawfordForGood, with 86 donations and $8,075 raised so far!
Our participating Crawford County nonprofits need your help! Join us in support of our fellow nonprofits as they raise funds for their for good missions. With this event ending tonight at 8pm, now is the time to show your support.
Give now to one or more of the 28 participating nonprofits. No amount is too small, and all donations make a difference.
Did you know that every donation given online during our event will generate a second pro-rated donation from the Foundation? The pro-rated matching pool of $10,000 being offered by our Board of Trustees, Park National Bank, and Wurm's Woodworking Company. The Foundation will not be keeping any of the money raised – it is all going back out directly into the hands of the nonprofits that raise it.
Our local nonprofits have given so much to our community - now is the time to give back to them. If you are able, please consider making a donation to one or more of these impactful organizations.
To view a list of participating organizations and give today, visit https://cfcrawford.networkforgood.com.
#DoGoodForGood