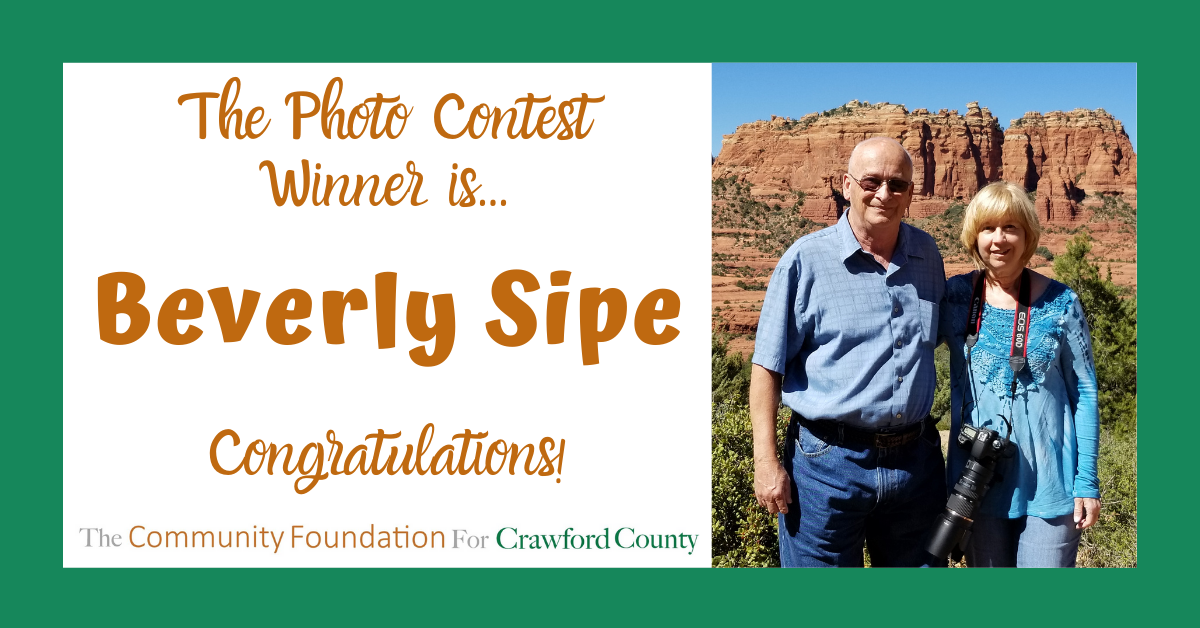 The Community Foundation for Crawford County is proud to announce the winner of our annual calendar photo contest: Beverly Sipe.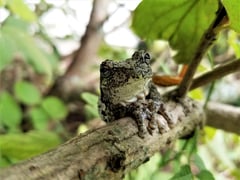 In July, the Foundation asked Crawford County residents to submit photos they took from around the county for consideration in their 2019 gratitude report/2021 calendar. Beverly, a lifelong resident of Crawford County, submitted a picture (shown here) of a common grey tree frog which is featured on April in the calendar.
Beverly (pictured above with her husband of forty-seven years, Gary!) graduated from Wynford High School. She and Gary have three daughters, Alicia, Monica and Christina. She has seven grandchildren and three step-grandchildren. "My earliest memory of taking photos was in grade school," remembers Beverly. "My subjects were our dogs, cats and rabbits. Now I enjoy photographing family members, friends, nature and landscapes. My next big assignment will be our trip next year to Yellowstone and Grand Teton National Park."
As the contest winner Beverly received a $25 gift certificate to a Crawford County restaurant, Checkers Pizza of Crestline!
Once again, congratulations and keep taking those beautiful photos, Beverly!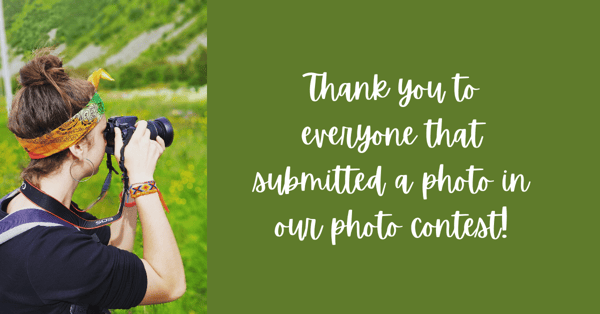 Our annual photo contest begins in June and ends the last day of the month in July each year. Crawford County photographers, both amateur and professional, are encouraged to submit their photos.
Those wishing to view the Foundation's 2019 Gratitude Report & 2021 Crawford County Calendar may do so by clicking here.