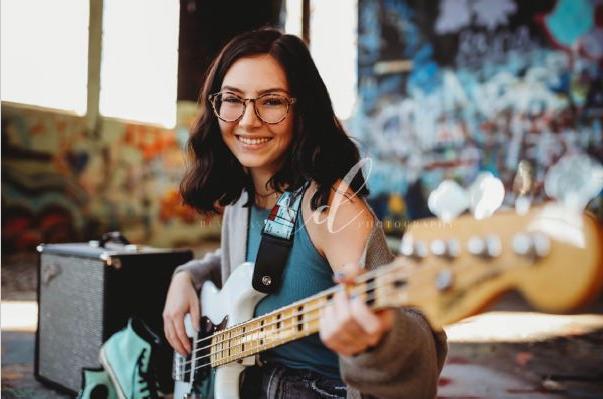 BUCYRUS - The Community Foundation for Crawford County announces Mae Ferris as a 2022 scholarship winner of the Samuel Neff Fellowship for International Studies.
Mae is a 2021 graduate of Bucyrus High School and is currently a sophomore at The Ohio State University. Her major is Arts Management with a double minor in Music and Music, Media and Enterprise.
Mae will be spending four weeks in the summer of 2023 in Berlin, Germany, where she will be combining two categories (Education Abroad and Creative/Artistic Endeavor) of a program called Catalyst. She is looking forward to studying music production and distribution and will be receiving credit for her abroad coursework.
As Mae explained, "My goal is to become as well rounded in the music industry as possible and pursue and build off of a career wherever I can implement my skills first…I hope to specialize in music production and distribution for my own music and other artists …Berlin offers an incredible atmosphere for this type of education…I specifically wanted to go abroad …for the diversity and differences in approach to the music being created." Mae added that she will be learning from some of the best electronic music specialists across the Atlantic. "Music is undeniably one of the most important creative things we share as a society."
The application deadlines for the Samuel Neff Fellowship for International Studies are May 15 for travel in that year's fall semester and October 31 for travel in the following spring or summer semester. Established in 1984, the Foundation's vision is bridging philanthropy with causes that improve Crawford County's quality of life.