The Community Foundation for Crawford County surprised a few local businesses of New Washington on Friday, September 28th in support of National Good Neighbor Day.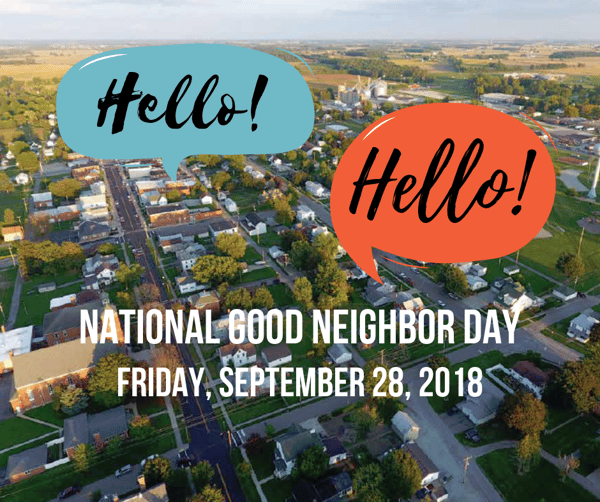 First proclaimed an annual holiday by President Jimmy Carter in 1978, National Good Neighbor Day is celebrated every September 28th. It was created to acknowledge and celebrate the importance of a good neighbor.
Lisa Workman, Foundation President, and Amy Vaughn, Foundation Program and Office Manager, took to the streets of New Washington to thank people and businesses for being good neighbors. They stopped at local businesses to offer a small token of their appreciation and relay to each what the community foundation does in and for the community.
"We learned about the holiday last year from the book, This is Where You Belong by Melody Warnick. In her book, she discusses place attachment and activities you can do to help you love where you live," stated Mrs. Workman. "As a community foundation, we want to foster good relationships within our community and show gratitude to the people, businesses, and organizations that make Crawford County a great place to live and work."
Last year, the Foundation staff visited businesses that were on the same square block as their building at 254 E. Mansfield St. in Bucyrus. This year, they visited their neighbors in New Washington.