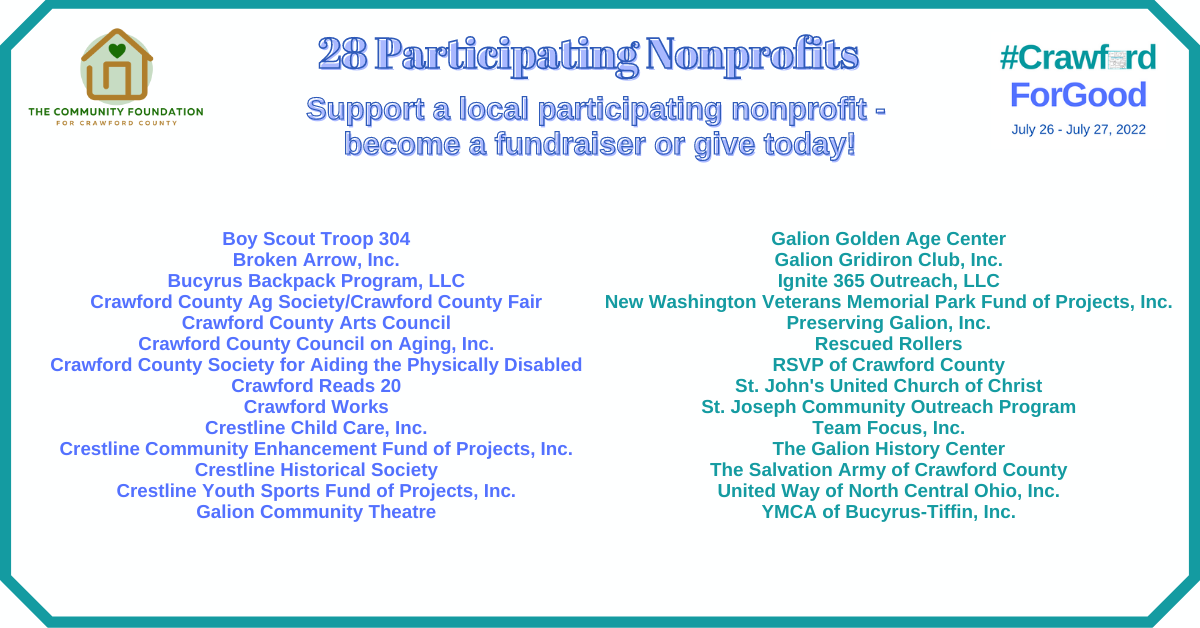 If you are a nonprofit participating in #CrawfordForGood, why not take a moment to post about yourselves on our Facebook event?
Share your individual fundraising pages with our audience on the #CrawfordForGood Facebook event. That way you can reach more people, and they can learn more about your organization's mission!
What else could you share with us?
Share your mission statement:

Share testimonials, success stories, etc.

Pictures from your events

Any upcoming programs or events
#DoGoodForGood