The Community Foundation for Crawford County welcomed four new Board members when they met last week: Tim Hicks, Brad Murtiff, Dawn Ratliff, and Dr. Joe Shadeed.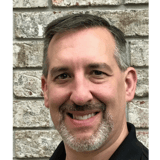 Hicks is the new plant manager at Timken's Bucyrus operations. Having most recently worked as the plant manager of a Timken plant in Virginia, Hicks is new to the Crawford County area. He is finishing out the term for former plant manager Bob Hiltbrand, who now works with Timken's Canton, OH operations. The Timken Foundation donated the seed money to start the Foundation in 1984, and the Foundation's current office is also the result of The Timken Foundation's generosity.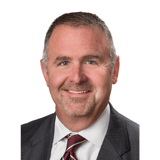 Murtiff is President and CEO of First Federal Community Bank in Bucyrus. He has lived in Crawford County since 1997. Murtiff is no stranger to the Foundation - in 2015 his son received a Crawford County Sports Hall of Fame scholarship from the Foundation. Additionally, this year his bank is funding the Foundation's first ever Come Home Scholarship award to attract recent college graduates to move back to Crawford County and in return receive payment towards their college debt.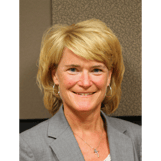 Ratliff is President of ADM Benefit Plans Agency, Inc. in Bucyrus. Adept with budgets and numbers, Ratliff offers strong financial oversight skills to the Board. She is also a board member at First Federal Community Bank. A former personal trainer, Ratliff was known for her athletic prowess during her student years at Colonel Crawford Schools and Heidelberg University. She resides in New Washington.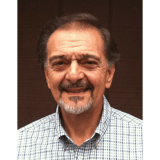 Shadeed is a retired orthodontist who earned his DDS and MS from The Ohio State University. A tireless and passionate community volunteer, he is especially known for his influence in starting the Bucyrus City Schools Education Foundation and the Crawford Success Center of North Central State College. Shadeed has been a Crawford County resident since 1981.
"All of these individuals have expressed their passion for Crawford County and improving the quality of life here," said Lisa Workman, President of the Foundation. "In addition, they bring such a diversity of skill sets in numerous fields– administrative, health care, sports and coaching – that their input will be invaluable additions to our discussions."
Board members already serving on the Board are Brad Starkey (Chair), Justin McMullen (Vice-Chair), Janel Hord (Secretary), Matt Orians (Treasurer), Jessica Berger, Annie Carter, Dr. Pete Maynard and Dan Price. The Community Foundation for Crawford County is a tax-exempt, public, charitable foundation whose vision is bridging philanthropy with causes that improve Crawford County's quality of life.