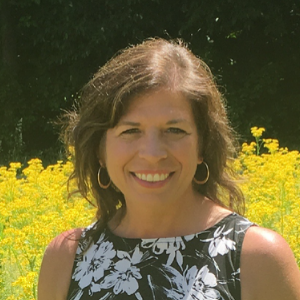 In our previous spotlight, 2020 Scholarship Recipient Spotlight: Andrea Wildenthaler, The Community Foundation for Crawford County introduced Andrea Wildenthaler, a 2020 recipient of the summer semester Pry Scholarship award and one of the seventeen Doug and Renee Leuthold Scholarship awards. Since this spotlight article was published, Andrea has been the recipient of another Foundation Scholarship - she was awarded one of the five fall semester Pry Scholarship awards.
Andrea, the daughter of Raymond and Donna Barnett, is a 1990 graduate of Galion High School. She will be entering her third year of a bachelor's degree in customer service leadership at Ohio University this fall.
What is your favorite aspect of college life?
"I enjoy constant learning, expanding and broadening of my abilities."
In what ways has the college experience changed/improved you?
"I am much more knowledgeable and up-to-date on trending practices."
What new interest or courses of study have you discovered at college?
"With the few electives that I have left, I have enjoyed trying new fitness classes."
What advice would you give an incoming college freshman?
"You will be amazed the number of students that are also non-traditional and the rapport that you will develop with them."
Congratulations and good luck in the future, Andrea!
To learn more about the scholarships offered through the Foundation, visit www.cfcrawford.org/scholarships.