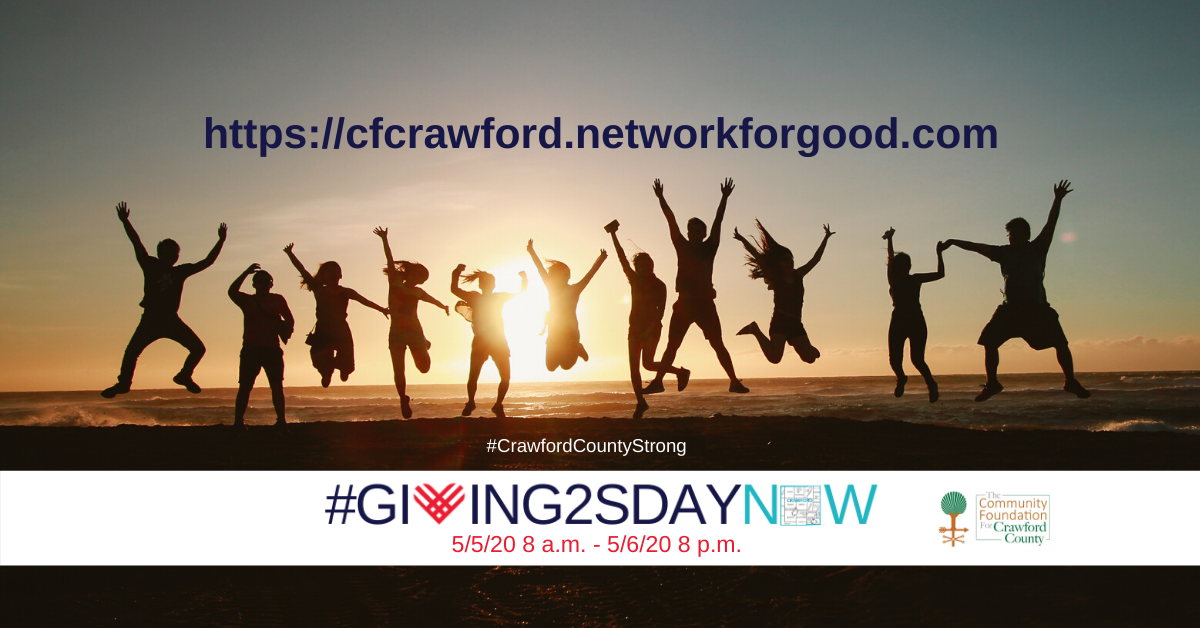 As 8 a.m. ticks by on the clock, we are excited and pleased to announce that #Giving2sdayNow has officially begun and will not end until 8 p.m. tomorrow.
We are facilitating this 2-day online giving event to help our local Crawford County nonprofits raise much-needed operating funds. As the COVID-19 pandemic has created financial hardships for many of our citizens and businesses, it has also produced these same difficult circumstances for our nonprofits. The Ohio stay-at-home order have forced many of these organizations to cancel their fundraising events or even close their operation down because they are not an essential business. Others are seeing an increased need for their services without the same increase in funding. Many are also completely staffed by volunteers and run on a shoe-string budget.
Our Board of Trustees has pledged to match dollar for dollar the first $25,000 raised online during the event and will cover all online donation fees. This means 100% of all donations will be going directly back to the participating nonprofits.
We have a broad range of local nonprofits participating in #Giving2sdayNow from food pantries and soup kitchens to art appreciation and animal rescue organizations. Our local nonprofits have given so much to our community - now is the time to give back to them. If you are able, please consider making a donation to one or more of these impactful organizations. No amount is too small to make a difference.
To view a list of participating organizations or make a donation, visit https://cfcrawford.networkforgood.com.
We stand together as a community. #CrawfordCountyStrong