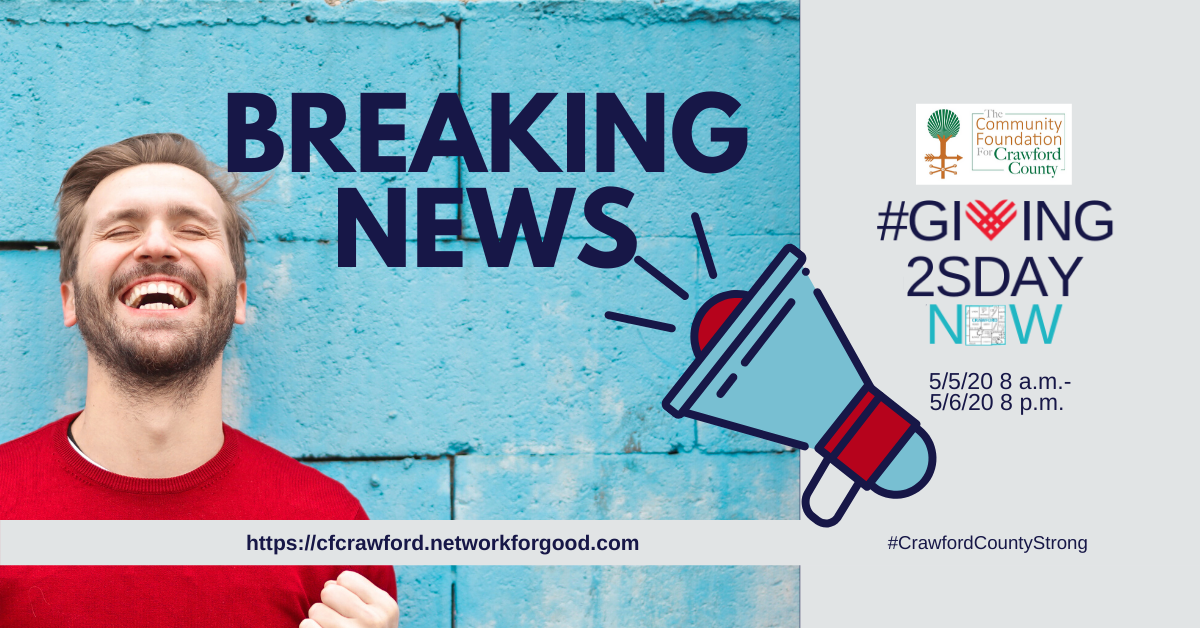 We are delighted and excited to announce that we are now matching dollar for dollar the first $35,000 raised online during our #Giving2sdayNow event. This increase in matching monies is possible because of the generosity of Doug and Renee Leuthold. They have generously donated an additional $10,000 to the original $25,000 match pledged by the Foundation's Board of Trustees resulting in the total match amount of $35,000.
Thank you so much for your continued generosity and involvement in our community, Doug and Renee!
To take advantage of this matching money which could double your donation, give at https://cfcrawford.networkforgood.com.