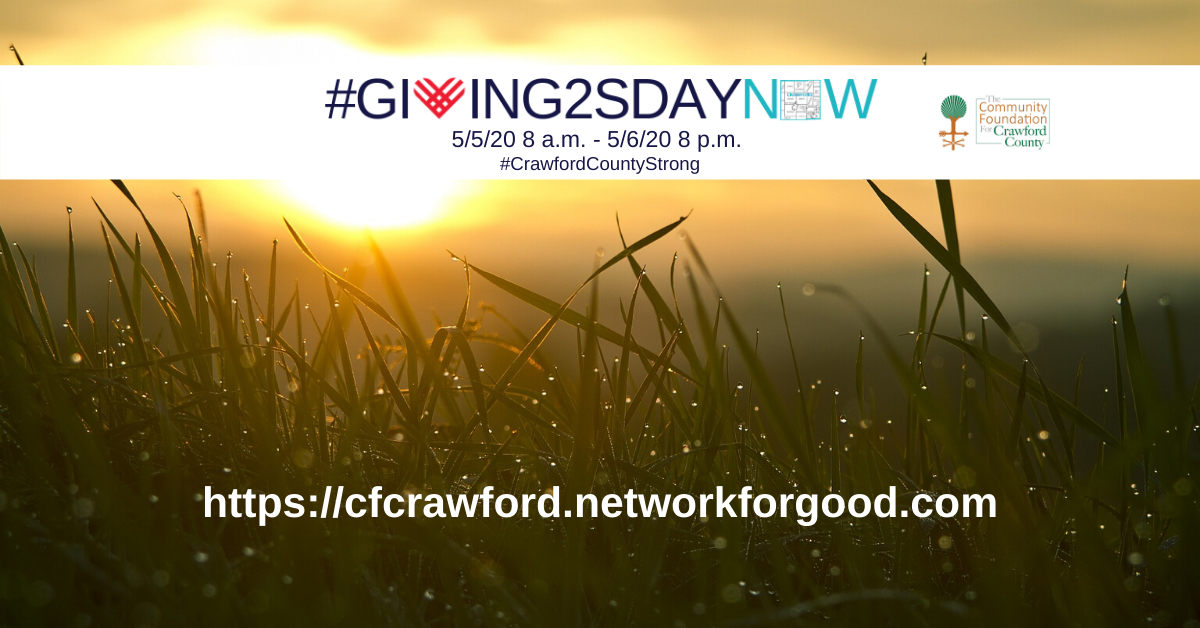 It's day two of our 2-day online giving event, #Giving2sdayNow. With a little over 12 hours left until the end of our event at 8 p.m. tonight, now is the time to show your support, if you haven't already.
Our participating Crawford County nonprofits need your help. Just as individuals, families and businesses have been hit hard financially by the COVID-19 pandemic, the same can be said for our local nonprofit organizations. Financially, this sector is struggling as Ohio's stay-at-home order has forced them to cancel their fundraising events and, in extreme cases, close their operations done completely. Many of our nonprofits run on a shoe-string budget with a staff completely comprised of volunteers. Others have witnessed an increased need for their services without the same increase in funding. Join us as we fight to keep our local nonprofits operational by raising much-needed operating funds for them.
Give now to the participating nonprofit(s) you love. No amount is too small, and nonprofits need our support NOW more than ever. You could even double your gift as the Foundation is matching dollar for dollar the first $35,000 raised online during the event. These matching funds were made possible by a $25,000 pledge from the Foundation's Board of Trustees and a very generous $10,000 donation from Doug and Renee Leuthold. And with the Foundation covering all online donation fees, 100% of all donations will be going directly back to the participating nonprofits!
Our local nonprofits have given so much to our community - now is the time to give back to them. If you are able, please consider making a donation to one or more of these impactful organizations. No amount is too small to make a difference.
To view a list of participating organizations and give today, visit https://cfcrawford.networkforgood.com.
We stand together as a community. #CrawfordCountyStrong