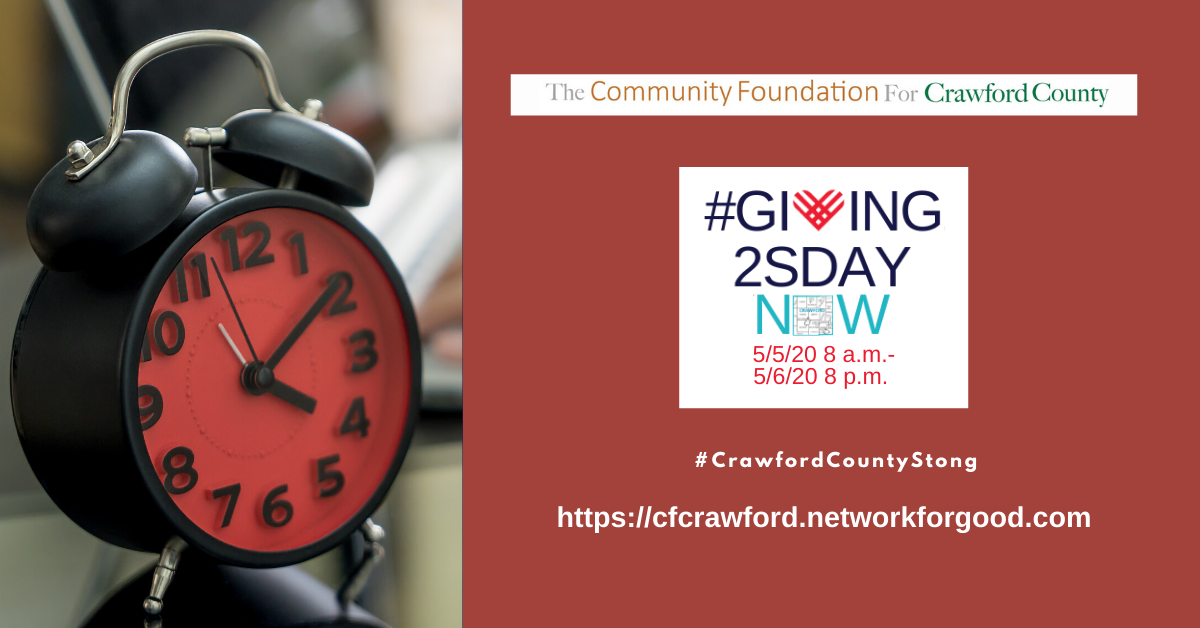 You're running out of time to make a donation during #Giving2sdayNow. We are in the last 4 hours of our event. If you haven't had the chance to make your tax-deductible, charitable contribution to support one or more of our participating nonprofits, don't wait – give now.
Our local nonprofits give so much to our community. Let's stand together as a community and give back to them now.
Every donation MATTERS. Every donation COUNTS. Every donation makes a DIFFERENCE.
If you are able to give, please consider making a donation to one of our participating nonprofits during #Giving2sdayNow at https://cfcrawford.networkforgood.com.