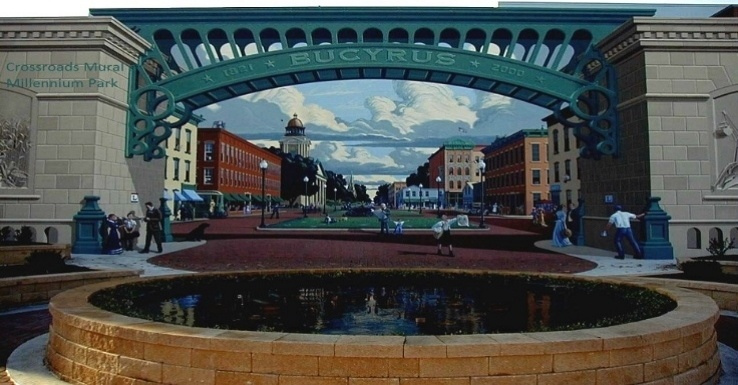 The Millenium Park fountain in downtown Bucyrus has been closed for the year. On Saturday, October 29th, volunteers of the non-profit organization, Projects, Inc., cleaned and shut down the fountain. The volunteers who assisted in emptying and power-washing the fountain are as follows: Ken Cameron, and Projects, Inc. board members Dick Hulsmeyer, Joe Shadeed, Larry Risner, and Andy Furner. Mike Hoffman generously provided the power washer, shop vacuum, sump pump, and other necessary supplies.
Volunteer Ken Cameron states, "It was a nice group and made the job go smoothly."
Thank you to Advanced Fiber Technology who graciously stores the fountain cover over the summer when it is not in use, and thank you to employees Richard, Phil, and Leonard who brought the fountain's canvas cover and frame.
Read More