The Community Foundation for Crawford County is pleased to introduce Alexandria Miller, a 2019 recipient of two scholarship awards: the Doug and Renee Leuthold Scholarship and the Margaret and Donald Wenner, MD Scholarship.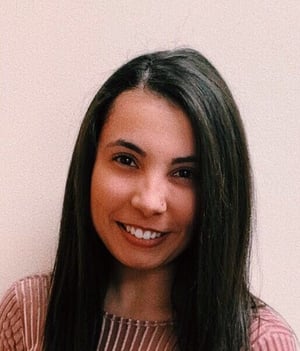 Alexandria, the daughter of Dave Miller and Christi Knauber, is a 2018 graduate of Crestline High School. She will be entering her second year of a bachelor's degree in criminal justice at Bowling Green State University this fall.
Alexandria was first inspired by a TV show to choose criminal justice. "Watching 'Law & Order: SVC' has really sparked my interest in becoming a part of the criminal justice field," she explained. "There are countless TV shows about the law, and from watching these I decided to look into what criminal justice has to offer…by interviewing Crestline Police Chief Shook. He really answered all the questions I had, and he inspired me even more to help people. Although I am looking more into the forensic investigation side, it is still very important to me to be able to help families and people to receive the answers they have been waiting for." After graduation, Alexandria intends to further her education. "I would like to work towards my master's degree in criminal justice while working as a forensic investigator. My ultimate life goal is to finish college successfully and to be happy with my career choice. I never want to dread going to work the next day, and I want to help as many people and families find the answers they deserve."
Congratulations and good luck in the future, Alexandria!
To learn more about the scholarships offered through the Foundation, visit www.cfcrawford.org.