The Community Foundation for Crawford County is pleased to introduce Andrew Geiger, a 2019 recipient of one of the three Susan Campbell Memorial Scholarship awards.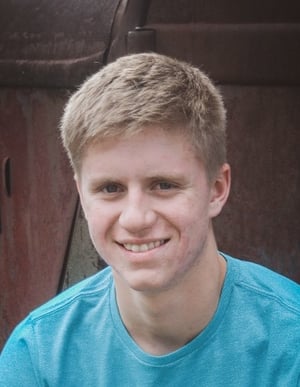 Andrew, the son of Robert and Tonya Geiger, is a 2019 graduate of Colonel Crawford High School. He will be attending The Ohio State University's Marion campus this fall and studying the field of medicine.
With a love for science and personal experiences with many healthcare fields, Andrew choosing to study in the medical field seems natural. "I have had a lot of firsthand experience with the medical field because of my numerous sports injuries. I've always loved science and having the opportunity to see what the different doctors, nurses, and other health officials do has been very interesting. I hope to…help others like those who have helped me." After graduation, Andrew plans to move back home. "I wish to find a job close to home - to return to Crawford County close to family. I eventually hope to be married and raise a family in the areas as well."
Congratulations and good luck in the future, Andrew!
To learn more about the scholarships offered through the Foundation, visit www.cfcrawford.org.