The Community Foundation for Crawford County is pleased to introduce Bailey Niedermier, a 2019 recipient of one of the three Susan Campbell Memorial Scholarship awards.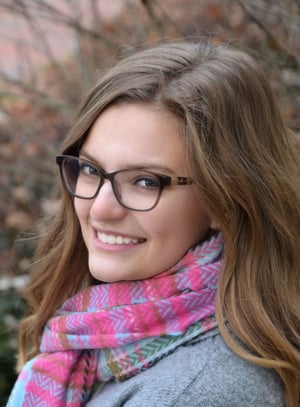 Bailey, the daughter of Andrew and Jennifer Niedermier, is a 2019 graduate of Colonel Crawford High School. She is attending Mount Vernon Nazarene University this fall and studying music education.
Bailey has always wanted to be a teacher. "When I was younger, I wanted to be a teacher," she stated. "Once I got older, I still wanted that, but music became very important in my life. Music education is the right major for me because I want to show my students why music is important. Also, I want to be the positive influence and light in my students' lives that don't have the best time at home. Teaching music will give me a chance to teach kids what I love." Bailey plans to focus on finding the right job for her after she graduates. "I want a job…with a great school district, good community, and that can keep me financially stable. When I am confident in my job and ready to take on more, I am going to take college classes online to maintain my masters. Also, I want to take classes to receive a license to teach special needs children."
Congratulations and good luck in the future, Bailey!
To learn more about the scholarships offered through the Foundation, visit www.cfcrawford.org.