The Community Foundation for Crawford County is pleased to introduce Emily Rudd, a 2019 recipient of one of the two James E. Huggins, Sr. and Margaret M. Huggins Agricultural Scholarship awards.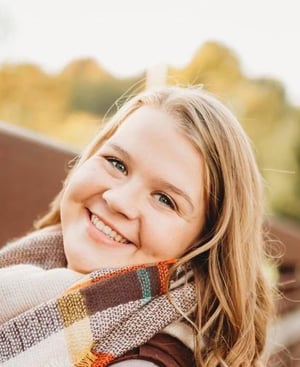 Emily, the daughter of Matt and Kim Rudd, is a 2019 graduate of Wynford High School. She will be attending Wilmington College this fall and working toward a dual major in animal science and political science.
Emily was inspired to choose her fields of study by a teacher and her passion for agriculture. "I have a very strong passion for anything and everything agricultural and livestock," she stated. "My agricultural educator, Tessa Martin, showed me what it is like to impact children's lives and the industry of agriculture. She has shown me that I can make a difference just by standing up for what I love the most!" After graduation, Emily plans to further her education. "I look forward to becoming an agricultural lobbyist for a few years while working on my master's degree in education. I would then like to return home to become an agricultural educator in my home town."
Congratulations and good luck in the future, Emily!
To learn more about the scholarships offered through the Foundation, visit www.cfcrawford.org.