The Community Foundation for Crawford County is pleased to introduce Kayleigh Seiber, a 2019 recipient of one of the twenty Margaret and Donald Wenner, MD Scholarship awards.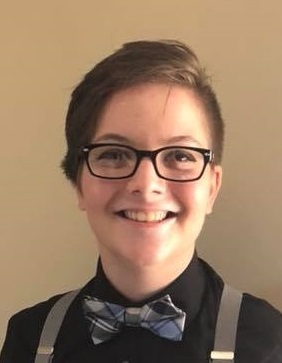 Kayleigh, the daughter of Michelle Ashley, is a 2017 graduate of Bucyrus High School. She will be entering her third year of a bachelor's degree in psychology at The Ohio State University's Marion campus this fall.
"Initially, I chose psychology to work with people with disabilities," stated Kayleigh. "Now, I have found a passion for working in schools as a mentor. During the time I spent at William McKinley Elementary, I found myself gravitating to the children with behavioral challenges. Today I am unsure of what I'd like to do with my degree, but I know that I want to explore the psychology field." After graduation, Kayleigh wants to continue her education. "Post-graduation, I intend to work towards my graduate and doctoral degrees. I want to become involved with a behavioral intervention program in an educational or correctional setting."
Congratulations and good luck in the future, Kayleigh!
To learn more about the scholarships offered through the Foundation, visit www.cfcrawford.org.