The Community Foundation for Crawford County is pleased to introduce Makayla Aichholz, a 2019 recipient of one of the six Kenneth Cummins Scholarship awards.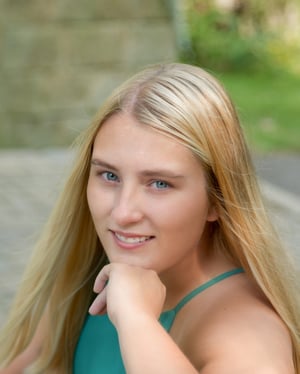 Makayla, the daughter of Steven and Ellen Aichholz, is a 2018 graduate of Buckeye Central High School. She will be entering her second year of a bachelor's degree in accounting at Bowling Green State University this fall.
Makayla chose accounting for three reasons. "One reason is I love to work with numbers," she clarified. "Math has always been my favorite subject, and it was something I wanted to continue doing in my future. Another reason is I wanted to work within the business field. I enjoy learning about business concepts and want to work in that type of environment. The last reason is there is a high demand for accountants, and there are a variety of types. I know I will have a high chance of getting a job after graduation and can choose what type of accounting I want to do." After graduation, Makayla plans to further her education. "I plan …to get my Master of Accounting degree… [and] my CPA license so I have the opportunity to work at a public firm. My goal is to move back towards my hometown and find an account job nearby. I hope to find a job that I can spend most or all of my career at."
Congratulations and good luck in the future, Makayla!
To learn more about the scholarships offered through the Foundation, visit www.cfcrawford.org.