The Community Foundation for Crawford County is pleased to introduce Nicholas Barnes, a 2019 recipient of one of the three Susan Campbell Memorial Scholarship awards.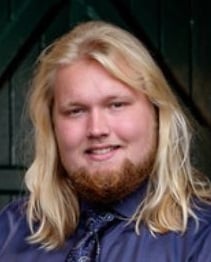 Nicholas, the son of Roger and Christina Barnes, is a 2019 graduate of Colonel Crawford High School. He is attending The Ohio State University this fall and studying mechanical engineering.
Two interests inspired Nicholas to study mechanical engineering. "I chose my major because I have always been interested in how things are made and how they work," he explained. "I think a mechanical engineering degree will give me the best opportunity to make these two interests a part of my life." After he graduates, Nicholas wants to work in his field with renewable energy technology. "My main career goal after I graduate is to get a job that I enjoy and can be involved in the advancement of renewable energy technology. My main life goal is to use my talent and education to help make a positive difference in the world."
Congratulations and good luck in the future, Nicholas!
To learn more about the scholarships offered through the Foundation, visit www.cfcrawford.org.