The Community Foundation for Crawford County is pleased to introduce Noah Smith, a 2019 recipient of two scholarship awards: the Holmes Liberty Alumni Scholarship and the Marvis Schaaf Scholarship.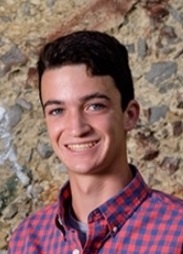 Noah, the son of Thomas and Valerie Smith, is a 2019 graduate of Wynford High School. He will be attending the Indiana Institute of Technology this fall and studying biomedical engineering.
Two things inspired Noah to choose biomedical engineering. "I was inspired to go into the biomedical engineering field because I know multiple individuals who have prosthesis, and I wanted to have the opportunity to design more helpful products," he stated "I also have a love for math and anatomy, so I figured it would be a great fit." After graduation, Noah plans to work in his chosen career. "I hope to be … employed by a company that designs prosthesis… [or] I could possibly design other medical technologies. I plan on getting married and having two to four kids."
Congratulations and good luck in the future, Noah!
To learn more about the scholarships offered through the Foundation, visit www.cfcrawford.org.