The Community Foundation for Crawford County is pleased to introduce Riley Moody, a 2019 recipient of one of the twenty Margaret and Donald Wenner, MD Scholarship awards.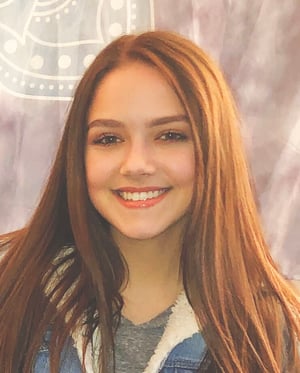 Riley, the daughter of Charles and Amy Moody, is a 2018 graduate of Bucyrus High School. She will be entering her second year of a bachelor's degree in graphic design at Mount Vernon Nazarene University this fall.
A high school class inspired Riley to choose graphic design as her major. "During my time at Bucyrus High School, I was always very interested in art," she stated. "I was unsure of what type of career I would most enjoy until I took the media and communications class. I learned the principals of marketing and how I could apply my creativity to them." After graduation, Riley will get a job in her field. "I would like to work in the graphic design department at a corporate company until I reach a high enough skill level to open my own design firm."
Congratulations and good luck in the future, Riley!
To learn more about the scholarships offered through the Foundation, visit www.cfcrawford.org.