The Community Foundation for Crawford County is pleased to introduce Taylor Niese, a 2019 recipient of one of the six Kenneth Cummins Scholarship awards.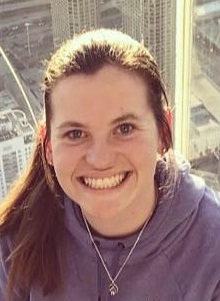 Taylor, the daughter of Daniel Niese and Sheila Sobers, is a 2018 graduate of Buckeye Central High School. She will be entering her second year of a bachelor's degree in pharmacy at Ohio Northern University this fall.
Taylor was inspired to choose pharmacy from personal experience and a job shadowing opportunity. "I grew up spending a lot of time in pharmacies getting medications for my dad," she stated. "As I got older, I started researching the medications to see what they are for and how they work. I shadowed in a hospital pharmacy and at a children's hospital and couldn't help but want to learn more." After graduation, Taylor's goal is to "work as a pediatric pharmacist in a children's hospital."
Congratulations and good luck in the future, Taylor!
To learn more about the scholarships offered through the Foundation, visit www.cfcrawford.org.