The Community Foundation for Crawford County is pleased to introduce Braxton James, a 2020 recipient of one of the seventeen Doug and Renee Leuthold Scholarship awards, one of the nine Glen and Alice Beers Scholarship awards, and one of the two James E. Huggins, Sr. and Margaret M. Huggins Agricultural Scholarship awards.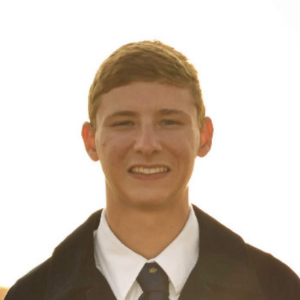 Braxton, the son of Marvin and Kara James, is a 2019 graduate of Colonel Crawford High School. He will be entering his second year of an associate degree in Crop Management and Soil Conservation at The Ohio State University – Agricultural Technical Institute this fall.
What is your favorite aspect of college life?
"The one thing I like about college life is it teaches you so many things like living without your parents. You have to become responsible in college, and it helps you down the road in life."
Would you say most of your learning comes from inside or outside of the classroom?
"Definitely outside the classroom. I am a person that has to do the project or see in person what I am learning. When learning about the different stage of corn and soybeans for me to learn them I needed to see the different stages in person."
In what ways has the college experience changed/improved you?
"In high school, I didn't study or really care for school, but when I started college, I started to like what I was learning. It made studying alone and with others a lot easier."
What advice would you give an incoming college freshman?
"Enjoy your time in college. Don't be shy, make memories, have fun and make friends. You never know what will happen in life that will stop all that from happening."
Congratulations and good luck in the future, Braxton!
To learn more about the scholarships offered through the Foundation, visit www.cfcrawford.org.