The Community Foundation for Crawford County is pleased to introduce Brevin Balliett, a 2020 recipient of one of the nine Glen and Alice Beers Scholarship awards.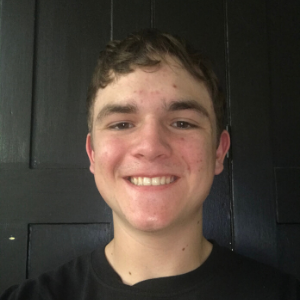 Brevin, the son of Richard and Carolee Balliett, is a 2019 graduate of Colonel Crawford High School. He will be entering his third year of a bachelor's degree in mathematics education at Malone University this fall.
What is your favorite aspect of college life?
"I like the sense of freedom that college life gives you. It just feels a lot better when you do something on your own and are successful."
Would you say most of your learning comes from inside or outside of the classroom?
"I would say that most of my learning comes from outside of the classroom. While I do learn a lot from inside the classroom, I learn more outside from studying, writing papers, and reading books."
What new interest or courses of study have you discovered at college?
"One course of study that I found very interesting was Intro to Bible. I really liked learning about the history of how the Bible was written. While I have read the Bible before I liked hearing the new perspectives on it."
In what ways has the college experience changed/improved you?
"The college experience has changed me by forcing me to put myself out more to become more social."
What advice would you give an incoming college freshman?
"Make sure you find a good balance between your social life and education."
Congratulations and good luck in the future, Brevin!
To learn more about the scholarships offered through the Foundation, visit www.cfcrawford.org.