The Community Foundation for Crawford County is pleased to introduce Cody Ellis, a 2020 recipient of one of the eighteen Margaret and Donald Wenner, MD Scholarship awards.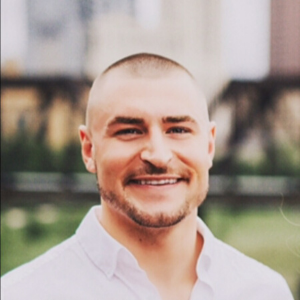 Cody, the son of Michael and Melanie Ellis, is a 2009 graduate of Bucyrus High School. He will be entering his second year of a master's degree in nurse anesthesia at The University of Akron this fall.
What is your favorite aspect of college life?
"I believe my favorite aspect is the ability to meet new people and be exposed to different beliefs and ideas."
Would you say most of your learning comes from inside or outside of the classroom?
"I believe most learning comes from both areas. The classroom gives you the foundation to experience different situations outside the classroom."
What new interest or courses of study have you discovered at college?
"I believe the biggest interest is our country's social issues and conflicts. A women's studies class opened my mind to the various issues going on in our country."
In what ways has the college experience changed/improved you?
"It has made me more open-minded and expanded my belief system outside of what I was used to."
What advice would you give an incoming college freshman?
"I would tell them to get involved in as many different groups as possible and challenge yourself to create your own beliefs and ideals."
Congratulations and good luck in the future, Cody!
To learn more about the scholarships offered through the Foundation, visit www.cfcrawford.org.