The Community Foundation for Crawford County is pleased to introduce Drayden Gimlich, a 2020 recipient of one of the five Kenneth Cummins Scholarship awards.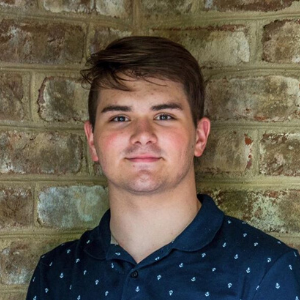 Drayden, the son of Thomas Gimlich and Natalie Hoffman, is a 2020 graduate of Buckeye Central High School. He will be attending Kent State University this fall and studying business and finance.
What inspired you to choose your intended major?
"I find that business has so many opportunities and such a broad spectrum of careers to go into. There is plenty of room for me to eventually start my own business or be a part of one. All the great strategies, such as organization, managing money, strategizing funding, and reaching long term goals, are assets I have or will continue to accomplish in my business finance career."
What are your career and life goals after you graduate?
"After I graduate college I hope to have great experience in my field of choice and to already be a part of a great business that would use my knowledge and skills. Eventually, I hope to make my own company or step up in a company I'm already a part of."
Congratulations and good luck in the future, Drayden!
To learn more about the scholarships offered through the Foundation, visit www.cfcrawford.org.