The Community Foundation for Crawford County is pleased to introduce Ryan Fortner, a 2020 recipient of one of the seventeen Doug and Renee Leuthold Scholarship awards.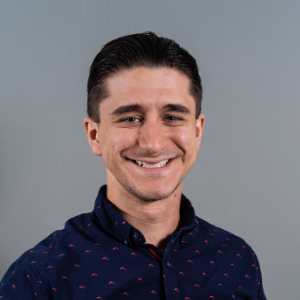 Ryan, the son of Randy and Diane Fortner, is a 2013 graduate of Wynford High School. He will be entering his first year of a master's degree in sports management and administration at Southern Nazarene University this fall.
What is your favorite aspect of college life?
"Any chance to learn something new is enjoyable to me. Especially when the subject is something I am passionate about. I enjoy being able to learn and apply what I am learning in practical ways."
Would you say most of your learning comes from inside or outside of the classroom?
"I would say it is pretty close to 50/50 for me. I do a lot of my initial learning in the classroom, but I am able to understand what I learned by seeing it out of the classroom. At times, the opposite is true, and I am able to better explain what I have already experienced by comparing my experience to what I am learning."
What new interest or courses of study have you discovered at college?
"My undergrad was from a liberal arts school, where I discovered I enjoy art like photography and painting. I really enjoy sociology and different sciences that I only experienced through my undergrad."
In what ways has the college experience changed/improved you?
"College has helped me be more critical of myself in healthy ways. I have come to better understand myself and how I function, and I have been able to interact with many different kinds of people, which has broadened my worldview and helped me develop more compassion and empathy."
What advice would you give an incoming college freshman?
"Take as many chances as you can to try something new. You never know what you might discover."
Congratulations and good luck in the future, Ryan!
To learn more about the scholarships offered through the Foundation, visit www.cfcrawford.org.