The Community Foundation for Crawford County is pleased to introduce Sarah Beck, a 2020 recipient of one of the three Susan Campbell Memorial Scholarship awards.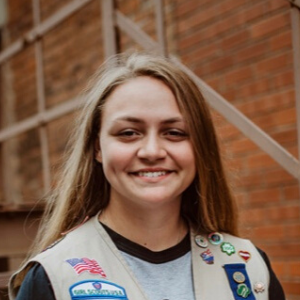 Sarah, the daughter of Clifford and Rami Beck, is a 2020 graduate of Colonel Crawford High School. She will be attending Ashland University this fall and studying to be an early childhood education intervention specialist.
What inspired you to choose your intended major?
"I have always loved getting to help teach younger children in school, during children's church and when I babysat. When I job shadowed in one classroom for my senior project, I loved every moment of it. I wanted to help make a difference in those children's lives and many more children's lives in the future."
What are your career and life goals after you graduate?
"I plan on attending Ashland University to get my four year degree to teach. I want to focus on speech/hearing impairments while teaching in a classroom. I want to go to school and get my master's later on in life."
Congratulations and good luck in the future, Sarah!
To learn more about the scholarships offered through the Foundation, visit www.cfcrawford.org.