The Community Foundation for Crawford County is pleased to introduce Sidney Long, a 2020 recipient of one of the six Robert Schwaderer Scholarship awards.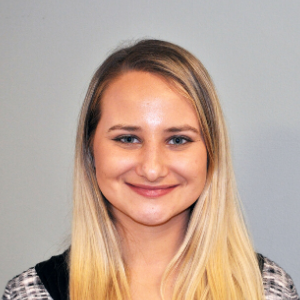 Sidney, the daughter of Michael and Andrea Long, is a 2016 graduate of Buckeye Central High School. She will be entering her first year of a Doctor of Veterinary Medicine at The Ohio State University this fall.
What is your favorite aspect of college life?
"My favorite aspect of college life is the vast amount of opportunities available through clubs and organizations. These extracurricular give me a sense of purpose and belonging on campus."
Would you say most of your learning comes from inside or outside of the classroom?
"Most of my learning comes from outside the classroom because I am a hands-on learner. I partake in internships, clubs, organizations, and volunteer experiences to learn more and apply the knowledge I learn in the classroom. "
What new interest or courses of study have you discovered at college?
"During college I gained a new interest in parasitology. Aside from courses related to parasitology, I helped as a teaching assistant for a parasitology laboratory and completed parasitology research at the College of Veterinary Medicine."
In what ways has the college experience changed/improved you?
"College has taught me a lot about the vast number of opportunities available, and college has overall made me a better person. I have learned so much from my peers, colleagues, and mentors at Ohio State, and I plan on continuing to grow as a person."
What advice would you give an incoming college freshman?
"I would advise incoming freshmen to not underestimate the power of networking. I encourage all first years to reach out to professors and other students for new opportunities."
Congratulations and good luck in the future, Sidney!
To learn more about the scholarships offered through the Foundation, visit www.cfcrawford.org.