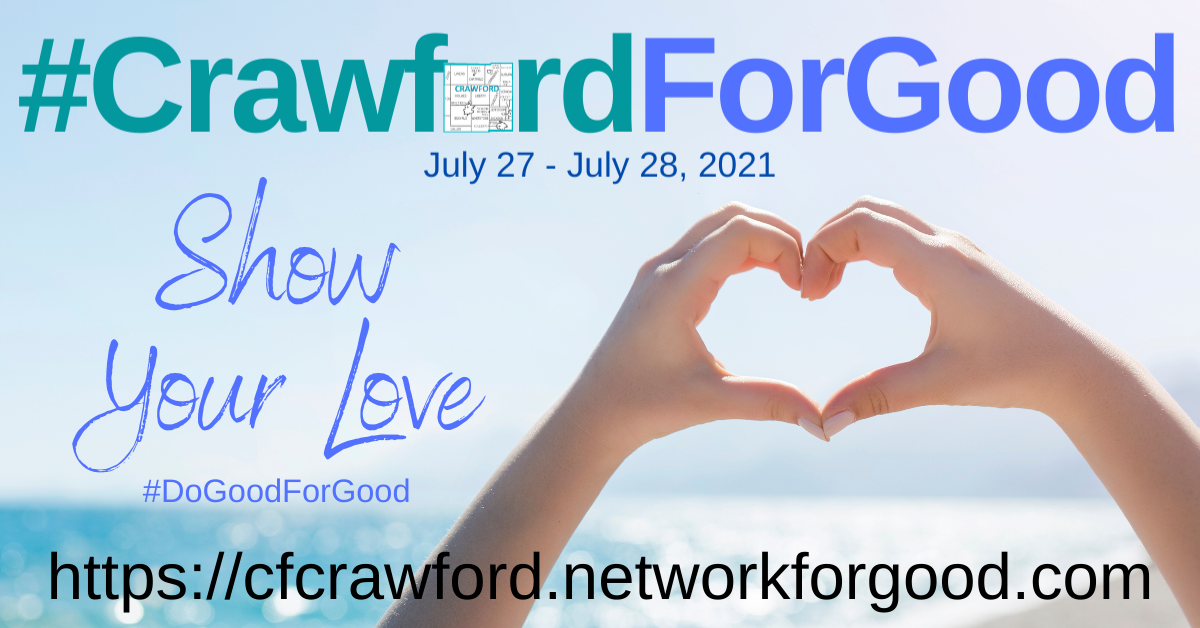 As the Wednesday work day comes to a close, we are excited to let you know that #CrawfordForGood has raised $23,475 so far!
But wait - our event is not over yet!
You have until midnight tonight to make an online donation that will generate a second pro-rated matching donation from the Foundation. This pro-rated matching pool of $20,000 is being offered by our Board of Trustees, the Hord Family Donor Advised Fund, the Carter Family Donor Advised Fund, and the Doug and Renee Leuthold Donor Advised Fund of National Philanthropic Trust. The Foundation will not be keeping any of the money raised – it is all going back out directly into the hands of the nonprofits that raise it.
Show your love for the nonprofits in Crawford County – give now!
To view a list of participating organizations and give today, visit https://cfcrawford.networkforgood.com.
#DoGoodForGood